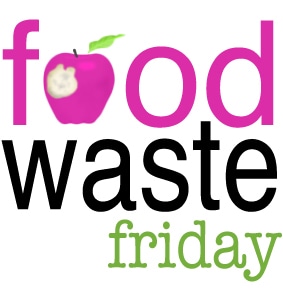 Happy Halloween! 
Every Friday I recount the food I wasted during the week.  At one point I would link up with The Frugal Girl for Food Waste Friday.  She doesn't do a link up anymore, but I still do this on my blog.   I've been environmentally conscious about food waste since I was in college and this is a great way for me to keep tabs on what we waste in our house.
---
1.
I've lost my memory
I need to get better at snapping my food waste pictures with my phone.  For some reason my storage on my phone is gone and I'm constantly deleting pictures, which means I'm always forgetting what I wasted.  I know Tom threw away some sort of snack food that had gone stale.  It had been a snack food for Robert that we had for over a month.  Can't remember what it was and I didn't take a picture.
That is all we wasted!  It feels good to waste less during the week.  I promise that I'll start adding pictures again once I do some phone organization and figure out my storage.
---
How did you do this week? Please share!