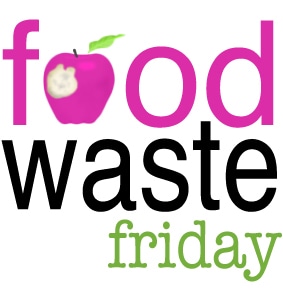 Every Friday I recount the food I wasted during the week. At one point I would link up with The Frugal Girl for Food Waste Friday. She doesn't do a link up anymore, but I still do this on my blog. I've been environmentally conscious about food waste since I was in college and this is a great way for me to keep tabs on what we waste in our house.
Sad day.  I wasn't able to be completely waste free like I was last week.  I knew it was too good to be true!
---
1.
spinach
I have such bad luck with spinach.  The only stuff that lasts a long time is the kind I buy in a plastic bin instead of a bag.  Does that make sense?  I'm not sure why the bag makes mine rot faster.  Maybe the brands that make the bins are better quality and fresher.  Whatever the reason, I just can't get a bag of spinach to last longer than 4 days and I can't eat a bag of spinach in four days which means I always throw some out.  I would have tried to incorporate it into a meal but it was too far gone.  Once spinach goes slimy, I can't eat it.
Instead of getting too upset about this, I'm going to make an effort to freeze half my spinach each week.  I had no clue you could freeze spinach!  According to Momables.com it if perfectly fine to freeze spinach and use it for a smoothie later.  I can't wait to make a ton of these smoothie packs this weekend.
Don't they look convenient?  I've been trying to find a way to incorporate more smoothies in my life and I think this is the way to do it!  Fingers crossed that I can have zero food waste again next week!
---
How did you do this week? Please share!