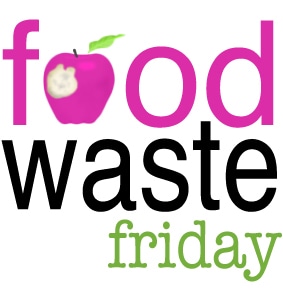 Every Friday I recount the food I wasted during the week. At one point I would link up with The Frugal Girl for Food Waste Friday. She doesn't do a link up anymore, but I still do this on my blog. I've been environmentally conscious about food waste since I was in college and this is a great way for me to keep tabs on what we waste in our house.
---
1.
I've got to stop buying avocado
This is the second one I've wasted in the last couple of months.  I usually love avocadoes but they don't mesh with my morning sickness.  When I'm in the store they look great and I think I could eat it.  Then I get home and I keep putting it off until it starts to rot.  Is it okay to blame all food waste for the next 6 months on pregnancy?  I hope so because that's what I plan to do.
2.
salad is on the no-go list
I thought morning sickness was over until last Tuesday night.  I made the mistake of going too long without eating because we went to a cocktail party.  It's always impossible for me to eat at those things because I end up talking instead.  By the time I finally ate dinner I had gone 5 hours without eating.  Normally that would be fine.  This time it was not fine.  I ate way too much in one sitting and it all ended up in the toilet about a minute after I'd stuffed my face.  Part of the meal was a Caesar salad which means that all salad is off the menu now.
I'd bought this for Tom's lunches and he ended up being too busy to eat it this week.  Normally I eat what he doesn't.  Not this week.  I'd rather trash this bag of salad than eat it.  I should have given it to a friend when I realized it would go bad, but I accidentally left it in the fridge too long and it started growing mold.
Hopefully I'll get the hang of my food aversions soon so I can stop wasting money.  In the meantime, I need to get better about giving food like this away to friends before I have to toss it.
---
How did you do this week? Please share!