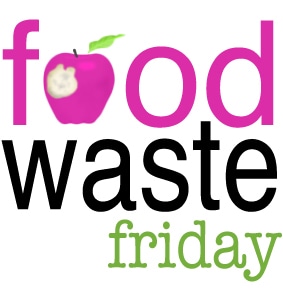 Every Friday I recount the food I wasted during the week. I link up with The Frugal Girl for Food Waste Friday and Simply Being Mum. I've been environmentally conscious about food waste since I was in college and this is a great way for me to keep tabs on what we waste in our house.
This week we have had a mini fiscal fast.  I bought very little groceries so we could clean out our freezer and fridge before my family gets in town on Monday.  I'll be doing my first coupon shopping trip in over a year to prepare for their visit and I anticipate that I'll have very little room in my fridge once I buy all the food for the week.  It was nice to do our little fiscal fast this week because it helped me clean out all the food that needed to go before it expired.  I need to remember to do these more often!  Have you ever done one?  Let me know!
Here is how we did:
---
1.
hidden lime
I found this little guy hiding behind some condiments.  Not sure how long he has been there.   Apparently long enough to turn into a hard rock.  I didn't even bother trying to salvage it.  When things become calcified in my fridge I figure it is time to let go.
2.
Where Should I Store… Website
A writer for the kitchen and bathroom website, Larks and Lark, reached out to me to introduce the Where Should I Store… website.  It is amazing!  They have a fabulous site to help you figure out the best place to store all your food in order to maximize freshness.  I've loved playing around with the site and I've already added a few tweaks to my food storage.  Make sure you check it out if you have any questions about how to maximize your food storage.
---
How did you do this week? Please share here and/or link up with the blogs above.