Happy Fourth of July!
Tom, Robert and I are going to a minor league baseball game today to eat cheap hot dogs and celebrate the Fourth.  There won't be any fireworks for us tonight since our little man goes to bed by 7 and prefers to sleep in his crib.  I hope you all have a great day and do something fun (and cheap) to celebrate this special day.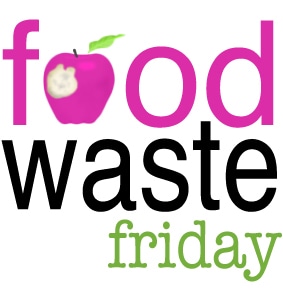 Every Friday I link up with The Frugal Girl for Food Waste Friday. I've been environmentally conscious about food waste since I was in college and this is a great way for me to keep tabs on what we waste in our house.
Here is what happened with food waste last week this week.  I'm finally able to blog about the current week.  Going out of town gave me a chance to catch up since I didn't waste any food while I was out of town.
---
1.
Homemade Vegetable Broth
I've been adding odds and ends of fresh veggies to a freezer bag for about a month.  Instead of throwing away inedible parts or veggies that are about to turn, I'll just throw them in the freezer bag.  It is finally full and I just started boiling the veggies in water to make some broth.  It is still brewing so I'll let you know later how it turned out.  I'm a little nervous about it!  There is everything in this broth from kale to the green leaves of cauliflower.   Basically, any part of a veggie that was going to be thrown away made its way into the freezer bag if it hadn't already spoiled.
2.
Leftovers
Robert has been working on going through some leftover baked beans this week.  It is nice being able to share our leftovers with a baby.  Between the three of us, we rarely throw away leftovers anymore.
3.
Cold Brew Coffee
I just made my first batch of cold brew coffee from some coffee grounds that I didn't love.  I was about to throw them out when I figured it was at least worth a shot to see if they tasted better as a cold brew.  To my surprise, it tastes much better as a cold brew!  It still doesn't taste amazing, but it will do for my iced coffee this week.  I'll post the cold brew tutorial soon!
---
How did you do this week? Comment or head over to The Frugal Girl to link up.