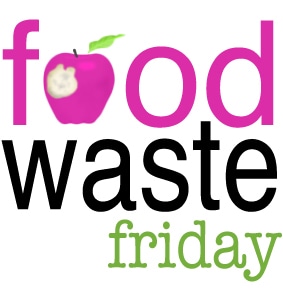 Every Friday I link up with The Frugal Girl for Food Waste Friday. I've been environmentally conscious about food waste since I was in college and this is a great way for me to keep tabs on what we waste in our house.
After a few weeks of wasted produce, I've finally done well.  We didn't waste anything this week!  Here are some ways I utilized food instead of throwing it out.
---
1.
tortilla crumbs as breading
I've been holding onto my tortilla chip crumbs for a while.  I knew I'd eventually have the perfect food to coat in tortilla chip breading.  We had lots of fresh grouper this week and I decided to fry them with the tortilla crumbs and coconut.  They were delicious!  Recipe coming soon.  I think I'll continue to hold onto my crumbs for future frying adventures.
2.
I bought a bunch of mint last week for some of my Greek recipes.  We had tons left so I decided to use it up in simple syrup.  I can't wait to add this to my morning cup of joe.  Even better, I used an old glass container and pump to store the syrup.
---
How did you do this week? Comment or head over to The Frugal Girl to link up.