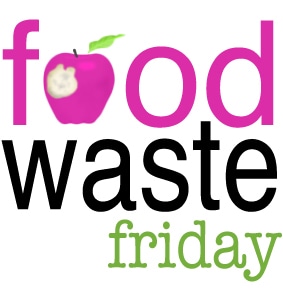 Happy 17th birthday to my little sister, Isabel!
Every Friday I link up with The Frugal Girl for Food Waste Friday. I've been environmentally conscious about food waste since I was in college and this is a great way for me to keep tabs on what we waste in our house.
After two horrible weeks, this one wasn't too bad!  I only wasted a little bit.
---
1.
Trader Joe's cod pieces
I found this bag of frozen cod growing ice in the back of my fridge. I  remember not liking it too much and I thought I gave it away to someone.  Apparently I didn't do that and let it go to waste instead.  Whoops.
2.
food giveaways
Instead of throwing out food this week, I passed it on to friends.  I had some cheese that I didn't think I'd use before it went bad so I gave that away.  I need to find someone to take my buttermilk and an avocado off my hands.  I got sick off an avocado a while back so it is on my do not eat list.  Hopefully I can pass them off to friends before they go bad.
---
How did you do this week? Please share!