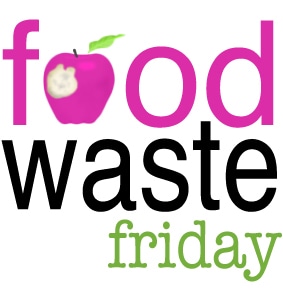 Every Friday I link up with The Frugal Girl for Food Waste Friday. I've been environmentally conscious about food waste since I was in college and this is a great way for me to keep tabs on what we waste in our house.
---
1.
butternut squash ravioli
This is one of my favorite meals and I hated to see this one wasted.  I made it when Tom was out of town, hoping to split it with Robert.  The picky baby refused and then I forgot to eat the rest of it the next day.  I seriously need to do a better job with keeping track of my leftovers.
2.
Tom's on a diet
Tom came back from his weekend away and decided he needed to lose some weight.  This is fine, but it throws me off to start buying different food for him.  For the last 7 years I have been buying him sandwich stuff for lunch and now he is switching to salads.  We had a close call with food waste this week and had to throw out a tiny bit of lettuce and roast beef that went bad.  It is going to take some adjusting to get used to his new eating habits.
---
How did you do this week? Please share!