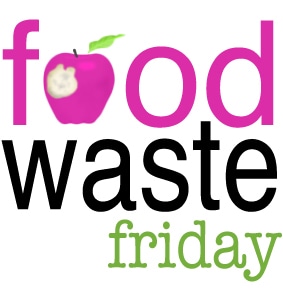 Every Friday I link up with The Frugal Girl for Food Waste Friday. I've been environmentally conscious about food waste since I was in college and this is a great way for me to keep tabs on what we waste in our house.
Happy Zero Waste Week!
Unfortunately, I've been sick this week and I've wasted a ton!  Great timing, right?
I couldn't even bring myself to throw away the food, let alone take pictures of my wasted food.  Sorry for the lack of pictures this week, I'm positive that I would have thrown up if I'd taken the time to take these pictures.  Here is a list of what we tossed this week.
---
1.
Half a hamburger leftover from a lunch out
2.
3 chicken tenders that I overcooked
3.
1 serving of leftover baked spaghetti
 I have an apple that is looking pretty gross and some desserts I made last week that will probably be thrown out soon.  I'm still trying my best to eat those.  I can't bring myself to part with them yet.
---
How did you do this week? Please share!
Also, how do you deal with wasting food when your sick?  Any tips?