This shop has been compensated by Collective Bias, Inc. and its advertiser. All opinions are mine alone. #BigelowTea #TeaProudly #CollectiveBias
Flu season is awful on it's own, but it's even worse if you're a mom. We have to take care of everyone else, while still trying to keep ourselves healthy, right? Stay sane this flu season with these self care tips for moms.
**Make sure to enter the sweepstakes at the end of the post! You could win a $150 gift card or the grand prize: Echo (2nd Gen), Thermal Cooker, Bigelow Tea Chest & $250 Gift Card**
Since January is Hot Tea Month, I'm teaming up with Bigelow Tea to share my favorite self care tips for moms during flu season.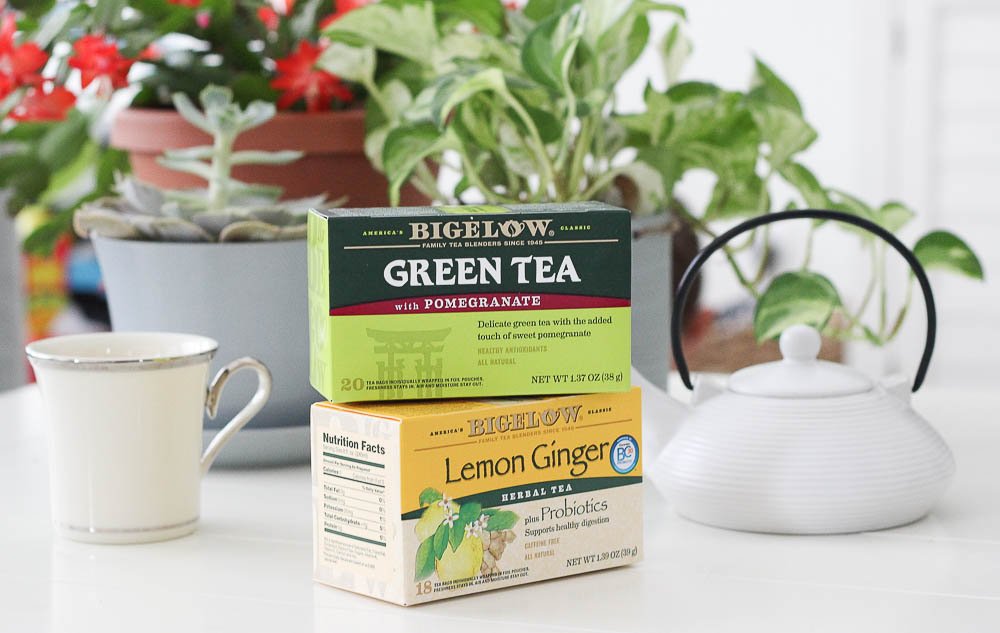 Click the image above to shop for your favorite Bigelow Teas.
Self Care Tips for Moms to Stay Sane During Flu Season
I have had to practice a lot of self care tips this cold and flu season because everyone is my family has had some sort of illness over the last few weeks. While we were lucky enough to skip the flu, my husband had walking pneumonia at the same time that all three of the boys had a terrible cold with a cough that lasted for weeks.
Everyone is just now feeling better and now I have a sore throat! At least I didn't get sick while they were sick because it would have been impossible to take care of them.
With 3 little ones and a needy husband, I found these self care tips to keep me sane over the last 4 weeks. It's so important to practice these habits all year round, not just during cold and flu season.
Make time for yourself
This is the most important self care tip! Always, always, always make a little time for yourself. My "me-time" is spent reading, taking baths, and drinking tea.
Rest
We all know that rest and sleep are so important, right? Sometimes it's hard to get the rest we need. I have to make rest a priority or I won't do it. I tend to go, go, go.
Lately I've been setting up a little "rest time" kit for myself. I lay on the bed for at least 20 minutes just vegging next to Max in the afternoons while the big boys rest.
Exercise
This has been a hard one for me because I can't take the kids to the gym when they are sick. Instead, I've been trying to do a little extra exercise at home during the day. We've been taking more walks as a family and I've been squeezing in a little yoga too.
Eat (and drink) well
As much as I love a good glass of wine at the end of the day, I stay far away from alcohol when anyone in my family is sick or when I start to feel sick. Instead I do one cup of coffee in the morning and then switch to tea for the rest of the day.
I like to pick up a bunch of tea right at the beginning of cold and flu season. I'm a huge believer in the power of tea, especially green tea. This year I picked up Bigelow Green Tea with Pomegranate and Bigelow Lemon Ginger Probiotics, both teas that seem perfect for dealing with cold and flu season. You can find them in the tea aisle at Walmart.
Want to learn more about Bigelow Tea and how to Tea Proudly? Follow them on Facebook, Twitter and Instagram.
Make sure to enter the Sweepstakes too!
#TeaProudly #Sweepstakes (1/16 to 2/28)
Like this post? Please pin it!